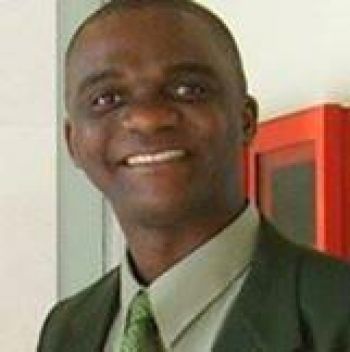 The Board of Commissioners of the Public Procurement and Concessions Commission (PPCC) has appointed Mr. James Dorbor Jallah, as Executive Director of the Commission. The appointment of Mr. Jallah followed a competitive and transparent recruitment process witnessed and certified by international and bilateral organizations including the African Development Bank(ADB), USAID GEMS, and the United Nations Development Programme(UNDP). The Interview Panel comprised the Liberia Institute of Public Administration (LIPA), Civil Service Agency (CSA), Governance Commission, and the Public Procurement and Concessions Commission.
Mr. Jallah was one of eleven candidates shortlisted from among 52 applicants to be interviewed. As Executive Director, Mr. Jallah will head the Secretariat and manage the day-to-day affairs of the Commission. He will ensure implementation of the Public Procurement and Concessions Act of 2010 and its relevant regulations as well as all policy directives of the Board of Commissioners. He is expected to begin work on September 1, 2014.
The PPCC new Executive Director holds a Master of Arts Degree in Logistics and Supply Chain Management from the Massachusetts Institute of Technology(MIT) at Zaragora, Spain. Mr. Jallah previously served the Liberian government as Deputy Minister for Regional and Sectoral Planning at the Ministry of Planning and Economics Affairs. While in that position, Mr. Jallah coordinated and implemented several public sector investment projects in fiscal year 2010/2011, totaling US$37 million. He is currently the Project Manager of a World Bank funded capacity Development Project of the Liberia Institute of Certified Public Accountants (LICPA).
Mr. Jallah brings to the Commission the right mix of education, skills and experience; and possesses an impeccable character which is essential for an integrity institution like the PPCC. He is credited for planning, supervising, and administering the 2013 Entrance and Placement Examination of the University of Liberia, which final results commenced a national debate on the quality of education at high schools and universities in Liberia.
As a man of integrity, Mr. Jallah was also appointed by President Ellen Johnson Sirleaf to chair the Special Presidential Independent Investigative Body, with a mandate to conduct a comprehensive review of the issuance of Private Use Permits (PUPs) by the Forestry Development Authority (FDA). The findings of that investigation resulted into drastic ongoing reforms being carried out in the forestry sector.
The Board of Commissioners of the Public Procurement and Concessions Commission therefore reconfirms and reaffirms its commitment to an effective implementation of the PPCA 2010; and is confident that Mr. Jallah has the competence and experience to perform the task to be entrusted to his care.