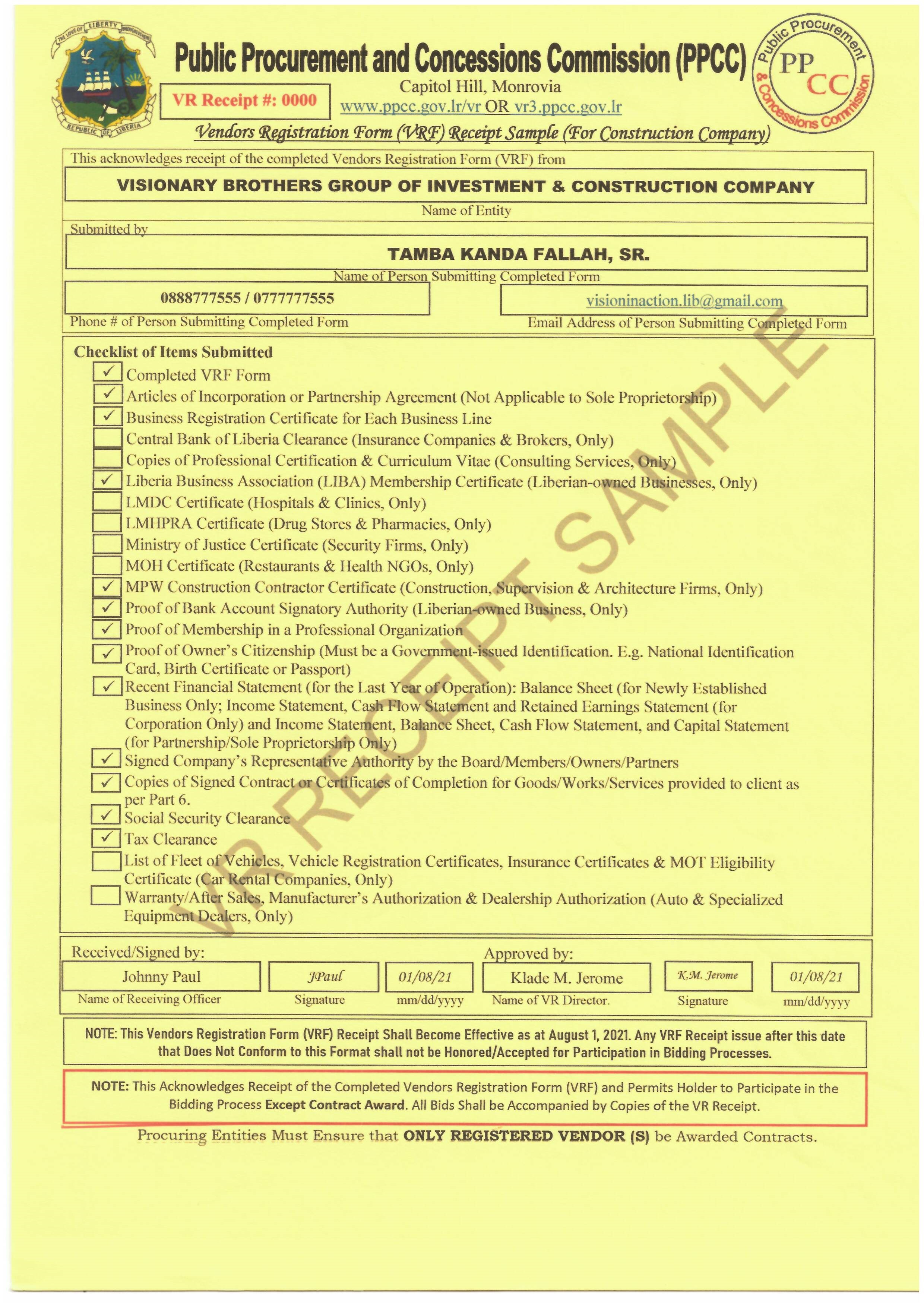 The Public Procurement and Concessions Commission, in an effort to promote integrity, fairness, and public confidence in public procurement, has introduced a revision to the Vendors Registration Form (VRF) Receipt that is issued to vendors upon receipt of their Vendors Registration Application by the Commission.
This new VRF Receipt now encompasses a Vendors Registration Receipt number and an approval from the Director of the PPCC's Vendors Registration Department. The new Vendors Registration Form (VRF) Receipt shall become effective as at August 1, 2021.
All procurement stakeholders, especially interested vendors and procuring entities, should note that any VRF Receipt issued after August 1, 2021 that does not conform to the new format shall not be accepted for participation in bidding processes.